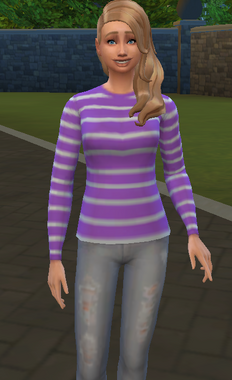 Emily Rose Rueda
Age- 10
Born- April 13th, 2006
Species- kanay-witch
Life status- Alive
Family
Ursula Van-Pelt- maternal grandma
Alex Van-Pelt- maternal grandpa
Francisco Alonso- great uncle
Ava Rueda- paternal grandma
Drew Rueda- paternal grandpa
Maddie VanPelt- mother
Diego Rueda- father
Gigi Rueda- aunt
Sophie Van-Pelt- aunt 

Sara Lauren- first cousin
Shawn Rueda- first cousin  ​
Emma Alonso- first cousin once removed
Jessie Novoa- second cousin
Romances
Friends
Ethan Cruz
Jessie Novoa
Shawn Rueda
Gracie Rice
Guardian
. Faith- temp
Enemies
The council
Program- witch in training
Year: One 
Residence
Mortal realm
Miami

Introduction
Emily- a child much like her mother- was born into the series in the last chapter of the first book. She was an important character for the most part. She wasn't as much of a fan favourite as her mother however was pretty close sharing a lot of her mother's personality. 
Background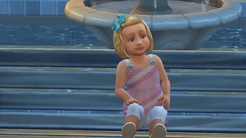 Emily was born in the last chapter of every witch pregnancy. She was born on April 13th 2006 at a hospital in Miami around one in the afternoon. She was the third of the babies to be born. She greeted warmly by her parents, maternal grandparents, and paternal grandparents.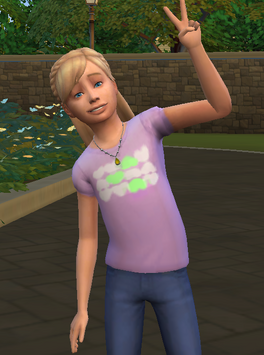 Every witch student: Welcome to the Academy
"That's right, I am the most powerful witch in the academy!" Emily- Jessie
Being a witch in training
In chapter one Emily started her magic training and education at the Academy. She was given her guardian- Ruby Fletcher- and her teammate- Ethan Cruz.