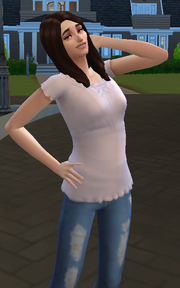 Jessica Maria Novoa
Age- 10
Born- April 13th, 2006
Species- witchling 
LIfe status- Alive
Nickname- Jessie
Family
Paternal great-grandfather- Walter Alonso
Paternal great-grandmother- Anita Alonso
Maternal grandfather- Francisco Alonso-
Maternal grandmother- Maria Alonso+
Jake Novoa- paternal grandfather
Liana Novoa- paternal grandmother
Ursula Van-Pelt- Great aunt

Father- Jax Novoa 
Mother- Emma Alonso 

First cousin once removed- Maddie Van-Pelt
First cousin once removed- Sophie Van-Pelt

Second cousin- Emily Rueda
Second cousin- Sara Lauren
Friends
Ethan Cruz
Emily Rueda
Shawn Rueda
Gracie Rice
Guardian
Lily- temp
Andi- Academy
Enemies
The council
Assistants
Hex
Program- witch in training
Year- one
Guardian- Andi Cruz
Teammate- Ben Sanders
Occupation
Future chosen one
Residence
Mortal realm
Miami
Introduction
Jessie was a main character during the entire series as she was the last chosen one. She was born into the series at the end of the last chapter of the first book. However her character was more introduced in the second book as she was old enough to walk, talk, understand what was going on and give her input. When the series ended she was deep in her adult years. Jessie was known for being sneaky and curious as a child, then as an adult was pretty much the same.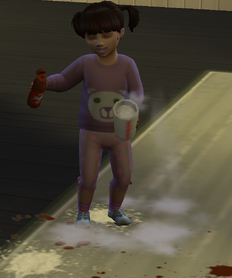 Background
Her birth
Jessie was born in the last chapter of every witch pregnancy. She was born on April 13th 2006 at a hospital in Miami around half past two in the afternoon. She was the fifth of the babies to be born. As her mother slept she was held by her father and was greeted briefly by her mother's father. She was then greeted warmly by her paternal grandparents. She was also later greeted by her mother's guardian Lily and her great aunt Ursula.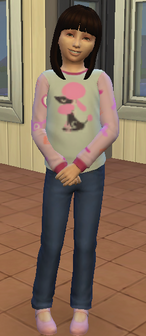 Every witch student: Welcome to the Academy
"Without my powers I'm no longer a witch." Jessie- Andi
Being a witch in training
In chapter one Jessie started her magic training and education at the Academy. She was given her guardian- Andi Cruz- and her teammate- Ben Sanders.