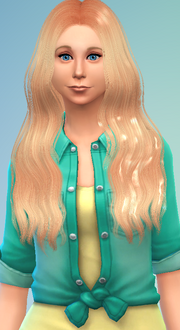 Sara Van-Pelt
Born- April 13th, 2006
Species- Powerless-Witch
Life status- alive
Relationship status- dating
'Nicknames' and other names
. Sara Lauren- adopted name 
. Miss clothless bar dance- by Tommy
Family
Mr. and Mrs. Lauren- adoptive parents
Sophie Van-Pelt- bio mom
Beau- bio dad
Sami Van-Pelt- daughter
Romances
Random guy who tried to rape her 
A bunch of night stands
Unknown baby daddy
Billy Skyler- boyfriend
Sara was born into the series in the last chapter of the first book. Sara was born at noon on the thirteenth of April in the year 2006. She was given to her new family moments later.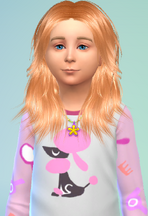 Every witch student: Welcome to the Academy
"Why don't I see you at school anymore?" Sara- Emily
Appearances and mentions
During the first seven chapters of the second book, we were left wondering what had become of Sophie's biological daughter Sara was given up for adoption at birth in the first book. Now ten-years-old, Sara made a guest appearance in the eighth chapter when she accompanied Sophie to Ursula's Christmas Eve party. We don't find out much about what life had been like up to that point, except that she attended Iridium elementary school- she asked Emily why she didn't see her at school anymore and it was later in the series revealed that Emily along with Jessie, Shawn, and Gracie, had all attended Iridium elementary school before starting at the Academy. Also, since Sara wasn't a student at the Academy, it can be assumed that she hadn't developed any magic yet.
Every witch student: Remember me
Chapter three
Sara spent Christmas Eve with her biological family at Ursula's Christmas Eve party.