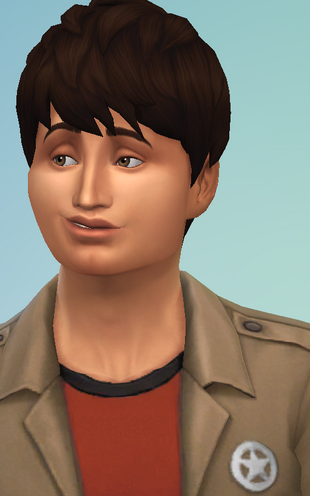 Shawn Cannon Ryland
Basic information
Birthdate: April thirteenth, 2006
Magical species: Full-Wizard
Life status: Alive
Relationship status: engaged
Nicknames and other names
Shawn Rueda- birth name
Young man- once by Gigi
Grandparents
Ava Rueda- paternal grandma
Drew Rueda- paternal grandpa
Unnamed paternal great-grandparents
Unnamed paternal grandparents
Parents
Gigi Rueda
Peter Caster
Amy Johnson+ stepmother- formerly
Aunts and Uncles
Ruby Fletcher- aunt
Diego Rueda- uncle
Madelyn Rueda- (by marriage)
Siblings
Robert Ryland- older adopted brother
Tommy Ryland- younger half-brother
Pageant Ryland- younger half-sister
Cousins
Melanie Rueda- first cousin by adoption
Emily Rueda- first cousin
Isabella Masters- first cousin
Anabella Masters- first cousin
Noah Masters- first cousin
Mason- first cousin
Gage Masters- first cousin
Gabriella Masters- first cousin
Hope Archer- first cousin once removed
Phillip Archer- first cousin once removed
Chance Archer first cousin once removed.
Children
Shane Rueda
Romances
Jessica Novoa- accidental first kiss at age 7
Gracie Rice- kiss on her cheek at age 10
Rose Greener- fiancee
Friends
Ethan Archer
Jessica Novoa
Emily Rueda
Gracie Rice
Ben Sanders 
Education
Iridium elementary school 2010- 2016
W.I.T.S Academy 2016- 2020
Iridium high school 2020- 2024
High school team
Swim team
Occupation
Employee at the Seven
Mortal Realm
Miami

His birth
Shawn was born into the series in the last chapter of the first book. Shawn was born on the thirteenth of April in the year 2006 around half past one in the afternoon. He weighed eight pounds and was 20.6 inches tall.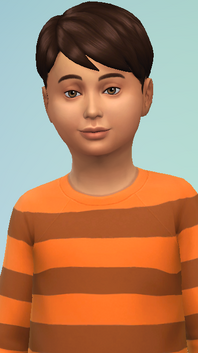 Every witch student: Welcome to the Academy
"Duh, who else do I have to share random gossip with?" Shawn- Gigi